Our Staff in Muskegon, MI
All our professionals at Terry Dental maintain the highest levels of accreditation and pursue ongoing education to stay abreast of the latest trends in dentistry.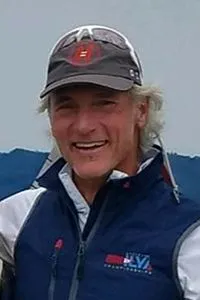 DR. ROB TERRY
Dr. Robert "Rob" Terry has quite a reputation! That reputation is one of compassion, knowledge, and enjoyment of his dental career.
Dr. Terry has been practicing dentistry for over 30 years, and is a proud graduate of the University of Michigan , even though he did his undergraduate studies at Michigan State University .
Dr. Terry is well known outside of the dental field as well. He and his wife Jules are avid competitive sailboat racers; Mainly the E Scow, MC Scow, and Melges 24 class boat; He also enjoys skiing out in Utah, especially on the "snorkel powder days"; And is improving on his golf skills.
Dr. Terry is very excited to have his son, Dr. Justin Terry, join Terry Dental. " Having Justin join our team is a lifelong dream which finally came true".
Dr. Terry looks forward to meeting his new patients and strives to continue the compassionate care he and his team provide.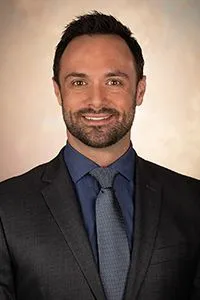 DR. JUSTIN TERRY
Justin attended the Brooks Institution of Photography in Santa Barbara, California, and received a Bachelor of Arts in Cinematography. He then studied at American Film Institution in Hollywood, California receiving a Masters of Arts in Product Design. Dr. Terry attended GVSU and MSU , (GO GREEN!) for his dental school prerequisites. Justin received his dental schooling from The University Of Michigan . GO BLUE!!! We are very excited to have Justin join our team.
Dr. Justin has joined our family practice.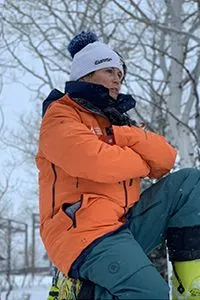 JULES TERRY
If you are from around the Muskegon area, you might have seen a yellow jeep with eyelashes. This is Jules Terry's Car!! Jules was born and raised in the mountain town of Durango, Colorado, and spent her summers here with her family in Frankfort. Jules attended both Arizona State and the University of Colorado in Boulder. She taught high school science, worked in infectious diseases for Johnson and Johnson. Coaching high school alpine ski racing has been a passion of Jules for over 20 years. She has also spent many years being a volunteer alpine ski racing coach for the National Ability Center. Her main goal is to help get adaptive alpine ski racers on the ParaOlympic Alpine Ski Team.
Jules and her husband, Dr. Robert Terry, both enjoy skiing deep powder days, golfing, scuba diving, racing Melges E Scows, and Melges 24's sailboats.
Their family also consists of a great son, Justin, and many critters. Please feel free to take pictures of her happy yellow jeep at any time.
DIANE - Patient Coordinator
Diane has been working in the dental field since 1999. She has raised 4 children and loves being a Grandma. Diane loves to travel, spend time with her friends, and go camping in the summer!
JANA - Assistant
Jana has been a dental assistant for over 33 years! She is married and has 2 daughters and a son-in-law. Jana spends time her time sewing, gardening, golfing, and hanging out with her 2 German Shorthair dogs.
ERIN - Assistant
Erin has been a dental assistant since 1998. She is married and raising 3 beautiful children with her husband. Erin enjoys playing softball with her children and spending time with her family!
JENNIFER RDH - Hygienist
Hello! I am a native Michigander that had to leave our beautiful state to reach my career goals. I have known I wanted to be a hygienist since I was eight years old. To reach this goal, I joined the US Navy in 2000. I used college money from the military to go to school for Dental Hygiene. Like anyone in the military, I have lived in a few different cities including Chicago, Seattle, and Denver.
I come from a very large family and new after-hygiene school that I wanted to come back home again. So, here I am ready and excited to start this new chapter. I cannot wait to meet you!