Posts for: February, 2019
By Terry Dental
February 19, 2019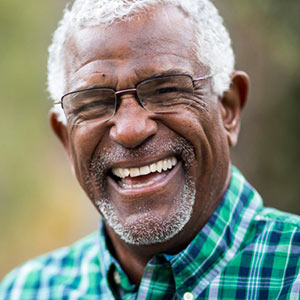 Like other aspects of our lives, aging can take a toll on our smile. Over a lifetime the effects of disease, teeth wearing and the foods we eat can cause our teeth and gums to look unattractive.
Here are 3 of the most common age-related dental problems and how we can help you "turn back the clock" on each one.
Discoloration. Teeth can dull and grow darker over time. And not just from what we eat or drink—age-related structural changes in the tooth can also cause discoloration. We can often alleviate external staining temporarily with teeth whitening. If the staining is heavy or it originates inside the tooth, then we can install life-like porcelain veneers or crowns to cover the discoloration. We can also use composite dental materials to alter the color of one darkened tooth so that it doesn't stand out from the rest of your teeth.
Wearing. Our teeth naturally wear down over time. If the wearing is excessive, though, teeth can look shorter and less youthful. Again, we can use veneers or crowns to change a tooth's outward appearance and make them look longer. We can also employ enamel contouring and reshaping that smoothes out sharper edges caused by wearing to give your teeth a softer, more youthful look.
Receding gums. On the other end of the spectrum, gums that have shrunk back or receded from the teeth can make them look much larger and unattractive. Our first step is to treat any gum disease present—the most common cause of recession—which often helps the tissues to regenerate. If your case is more advanced, though, you may also need grafting surgery to restore lost gum tissue. Using in-depth microsurgical techniques, surgeons attach grafted gum tissue at the recession site. Over time new tissue will grow, restoring adequate gum coverage.
You can also improve your appearance at any age with orthodontics. Besides a more attractive smile, properly aligned teeth tend to wear more slowly and evenly. This and proper daily oral hygiene and regular dental care can keep your teeth looking younger even in your later years.
If you would like more information on gaining a more youthful smile, please contact us or schedule an appointment for a consultation. You can also learn more about this topic by reading the Dear Doctor magazine article "How Your Dentist can help you Look Younger."
By Terry Dental
February 09, 2019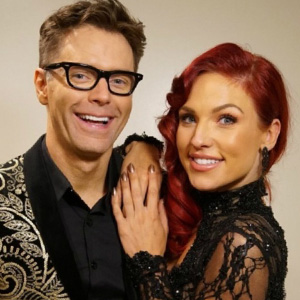 The long-running hit show Dancing with the Stars has had its share of memorable moments, including a wedding proposal, a wardrobe malfunction, and lots of sharp dance moves. But just recently, one DWTS contestant had the bad luck of taking an elbow to the mouth on two separate occasions—one of which resulted in some serious dental damage.
Nationally syndicated radio personality Bobby Bones received the accidental blows while practicing with his partner, professional dancer Sharna Burgess. "I got hit really hard," he said. "There was blood and a tooth. [My partner] was doing what she was supposed to do, and my face was not doing what it was supposed to do."
Accidents like this can happen at any time—especially when people take part in activities where there's a risk of dental trauma. Fortunately, dentists have many ways to treat oral injuries and restore damaged teeth. How do we do it?
It all depends on how much of the tooth is missing, whether the damage extends to the soft tissue in the tooth's pulp, and whether the tooth's roots are intact. If the roots are broken or seriously damaged, the tooth may need to be extracted (removed). It can then generally be replaced with a dental bridge or a state-of-the-art dental implant.
If the roots are healthy but the pulp is exposed, the tooth may become infected—a painful and potentially serious condition. A root canal is needed. In this procedure, the infected pulp tissue is removed and the "canals" (hollow spaces deep inside the tooth) are disinfected and sealed up. The tooth is then restored: A crown (cap) is generally used to replace the visible part above the gum line. A timely root canal procedure can often save a tooth that would otherwise be lost.
For moderate cracks and chips, dental veneers may be an option. Veneers are wafer-thin shells made of translucent material that go over the front surfaces of teeth. Custom-made from a model of your smile, veneers are securely cemented on to give you a restoration that looks natural and lasts for a long time.
It's often possible to fix minor chips with dental bonding—and this type of restoration can frequently be done in just one office visit. In this procedure, layers of tooth-colored resin are applied to fill in the parts of the tooth that are missing, and then hardened by a special light. While it may not be as long-lasting as some other restoration methods, bonding is a relatively simple and inexpensive technique that can produce good results.
If you would like more information about emergency dental treatment, please contact us or schedule an appointment for a consultation. You can learn more by reading the Dear Doctor articles "The Field-Side Guide to Dental Injuries" and "Knocked Out Tooth."